Google Cloud has announced the phase-out of its G Suite legacy free edition that brought in collaborative changes in the operations of businesses and institutions. A rebranded version of 16-year-old Google Apps had prevented fresh users from joining the free edition since G Suite December 2012. The Google Cloud has announced the phase-out of the legacy free edition after 10 more years.
Current users of the legacy free edition will have to upgrade to newer Google Workspace to avail of the service in the future. Starting from July 1, the free edition will no longer be available and users will have to complete their transition or upgrade before May 1 to maintain the collaborative services and user accounts.
The Journey
A brand initially launched as Google Apps in August 2006, G Suite was rebranded as Google Workspace in October 2020 by expanding the set of cloud-based collaborations and services. Productive tools, including Gmail, Google Calendar, Google Meet, rive, Docs, Slides, Sheets, Forms, Sites and Chats are part of the rebranded version.
A cloud-based platform offering computing, collaboration, software and product support to organizations, the G Suite legacy free edition had only a reduced set of collaborative properties. The upgrade to a newer Google Workspace or transition to another cloud-based collaborative platform will help the business expand the frontiers.
According to a post by Google Cloud, G Suite users will be upgraded automatically to Google Workspace on May 1, 2022, and the legacy free users can use the Workspace for free till July 1. The users who fail to enter the billing information before July 1 will not be able to complete the upgrade resulting in the suspension of the service.
Google Cloud, having billions of users in the Google Workspace and G Suite, together are expecting a huge rush for upgrade and subscription to Google Workspace. Offering integrated experience for teams of all sizes, Google Cloud assures 24/7 support and 99.9 % uptime and additional storage to users. The robust growth of Workspace and increased demand for hybrid work models in the times of COVID-19 have influenced the decision of Google Cloud. The boost in the demand for Google Workspace for remote working and learning with the pandemic have manifolded the number of Google Workspace users.
G Suite Legacy Free Edition Alternatives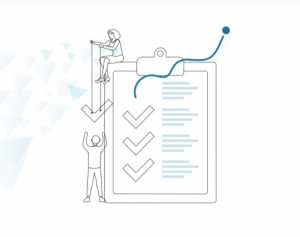 The reinventing of G Suite to Google Workspace and end of legacy free edition demonstrates the endeavour to transform Google Cloud into a competitive platform against Microsoft Teams, Zoho, Yandex and other solutions in the market.
Every legacy free edition user will have to undergo an upgrade or migration process. Picking the right platform for your business and futuristic plans will lay the foundation for your success.
Deciding the earliest will assure enough time for upgrade/migration and training. Team Netstager, a Microsoft and Google Partner, can guide you through your transition phase. Netstager offers free migration support to Microsoft 365 and a discount offer to upgrade to Google workspace to provide you hassle-free transition.
Google Workspace: Google Cloud's Workspace provides three versions for different sizes of businesses. Users can choose one from Business Starter, Business Standard or Enterprise Standard services and go for a subscription to enjoy a discounted offer of 12 months.
A Google Partner, Netstager offers discount prices if you have plans to upgrade to the rebranded version of G Suite.
Microsoft 365: A highly flexible and advanced platform for businesses and organizations, Microsoft 365 provide support for video conferencing, video recording and 1 TB storage per account to enhance productivity.
Netstager, a Microsoft Partner, offers you an enhanced user experience with free consultation and migration support. Training and post-implementation support are also guaranteed by our team.
Zoho: Improvised collaboration with your team for remote working and learning is what Zoho offers you with meetings, chats, and report support.
Yandex: A cloud-based platform, Yandex guarantees computing and collaboration support to business organizations.
A trusted Google Workspace Company in Kerala, Netstager offers a free consultation for G Suite legacy free users. You can contact us for free consultation, migration or Google Workspace subscription.
Partner Agency for Migration Support
Selecting a partner agency for implementation, migration and post-migration support, you can ensure the safety and security of transactions and services. Partner agencies can ensure standardization of services, security, best pricing and support.
Contact our team by dialling +91 9995222859 to know Google Workspace Pricing, Microsoft 365 pricing and other details.