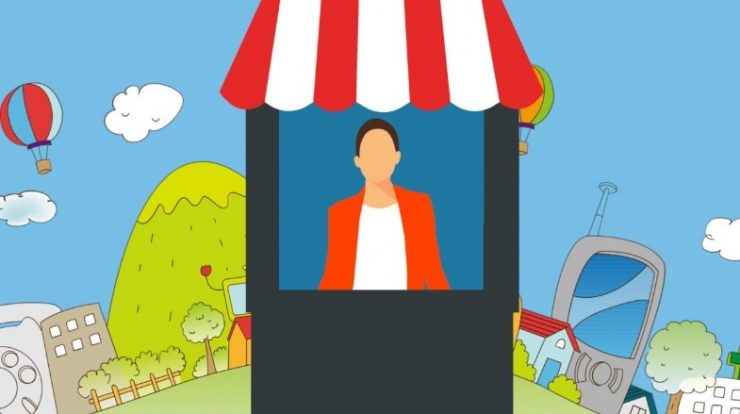 Facebook has announced the new Business tool Shops that aim at the small E-Commerce business. The Social Media Giants say that this new initiative will help the small business to transform more digitally in this Covid-19 Pandemic. Anyone can set up their business online through Facebook and Instagram so the Seller can upload their product catalogue. This helps the seller to connect with the customer easily.
The idea behind the Facebook new tool Shops is that any small business can start selling their products directly across through its app. Facebook Shops allow the seller to customize the looks and feel by adding the Cover photos to showcase in this new Facebook tool Shops. Facebook Shops are going to play a role in helping the Small business during this Pandemic.
Facebook Shops are free and easy to control. The user can find these shops within the Facebook page or Instagram profile or by clicking the ADs that redirect to the seller's Facebook shops inside Facebook instead of the seller's website. Once the user enables this feature, it will be available on both Facebook and Instagram. The customer can purchase the product through the App or from the web browser. The customer and Seller can communicate through the WhatsApp and Messenger. This new Facebook feature will be widely rolling out in the coming month.
Instagram offers a place where the user can see products and brands in the Instagram shop. Like Facebook, Instagram Shops will be an online store that can be accessed through the Instagram profile, Facebook page and also through the Instagram feeds, stories and ads. Instagram shops are simple and free, the feature in Instagram is being expanded all business globally
For a better user, experience Shops will able to use Artificial Intelligence which will be helpful for the user to automatically target the photos and products. From the record, The Social Media Giants  Facebook is also creating an augmented reality technology. So the customers can preview how those products will like on them.
Facebook Shops will enable Small businesses to create and manage loyalty programs on these shops as the social media company where Facebook will connect the loyalty programs to their Facebook Accounts. Without the buyer's consent Facebook be won't be sharing any transnational details on its service