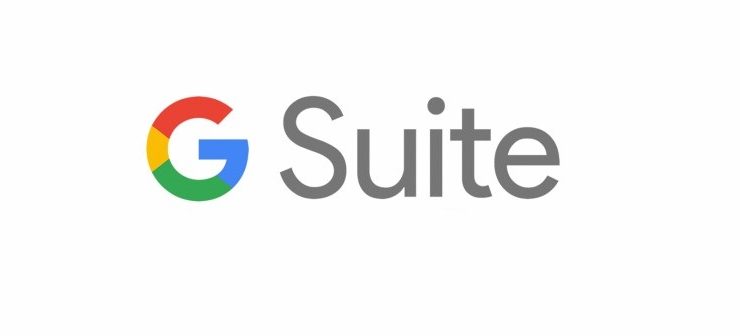 In the modern world of digitalization, almost everyone has used the internet. And hence they also have been familiar with the most popular search engine Google. Google apart from providing search result also provides G Suite for startups to help businesses manage their day to day activities proficiently.
What is the role of G Suite for Startups?
G Suite is a collection of various tools that helps a startup or a business to increase productivity and thereby increases profit. G Suite helps the organization to improve the coordination between teammates and the various departments. G Suite for startups works as a tool that allows team members to provide real-time comments and edits to a particular data so that the same information can be transferred quickly. With G Suite you can never miss any important deadlines as you can synchronize your G mail with the calendar.
How G Suite is significant for Startups?
G Suite is a service provided by the global giant Google, offering preeminent services to the startup businesses to establish the business firmly and stand strong in the market. Various tools of G Suite are tailored to aid the different requirements of business start-ups. It allows startups to work smarter than working hard. It helps them to explore their available resources. With this approach, the maximum can be extracted to improve their working efficiency and also help them to reduce the Working capital. It eventually helps them to survive in the market.
Out of various G suite tools, some are mentioned below-
1. Gmail: It allows you to have a business email, which helps you to look more professional when you interact with your clients.
2. Google Calendar: The Google Calendar can be used to set meetings or a reminder about the events. The calendar can be shared with all the other team members so that they have instant information about any changes that one makes regarding the event with the proper communication. Google Cloud also allows creating multiple calendars for various events.
3. Google Drive: The Google drive allows you to save and share all your files folders on the
cloud. This helps you to increase the security of your data and also allows you to access your data from anywhere. It allows you to retain your data at any time. The basic plan has 30 GB of storage while a business plan has unlimited Google drive storage.
4. Google Keep: It is a handy alternative to the notes. This is a great tool that can help you to keep easy some of the common queries that you face on a daily basis from your customer. The best part is that even if you are not using the G suite then also you can use Google Keep. You can create a "To do" list, keep notes, and even set reminders using this application.
5. Google Doc and Google Sheets: They are the best alternative for the Microsoft word and excel. You can create and edit text and spreadsheet documents in your browser. With a new option that has been added in the Google Doc and sheet, you can now open the Microsoft Wordfile directly. You can share your doc file with the link or there are other options available like pdf and txt and so on. They help you to provide real-time comments on any file.
6. Data Security: All the data related to the business are stored in Google data centres, which makes them, secure. Even in the loss of the server, the data is secured as all information remains on the cloud.
7. Google Vault – with Google vault, you can easily archive your data and also retain them when needed. You can set the retention policies by achieving all your data.
Apart from these, there are other features that are also available some of them are Google Hangout, Google From, Google slide, Google site.
How to upgrade your G Suite from basic to business for Start-ups?
As we know that G suite comes with three types of pricing plan
● Basic
● Business
● Enterprise
A basic plan is the starter plan and usually comes with the 14 days trial period. Then you will have to pay around Rs.125 (INR) per month for every user. However, if you are a startup then it is recommended that you start with a basic plan and then upgrade to the business plan which will cost you about Rs. 672 for one user in 1 month. This feature allows you the cloud search option which can be used to search files throughout the cloud.
● Log in your admin console
● Go to apps available in G Suite
● Click add services which are in the top right column
● Now select G suite business and then click add it
● Lastly, click the get started button provided on the right.
All plans have 24*7 support through phone, email, and online and it provides Admin Security Controls.
Which is the best company offering G suite services for Startups?
There are various companies which are the partner of Google cloud and let you in setting up of Gsuite for your business. One such company is the Netstager Technologies a leader in its field. It is an organization that is run by a group of young, energetic, and dynamic professionals. They are situated in the Calicut, Kerala, state of India. They can develop a customized cloud base service platform from the starch. They provide cutting edge solution with the help of experienced and well-qualified teams. All the team members are Google certified and are working continuously, to provide unique and time effective solutions to the customers. They have a large number of satisfied customers. They can be reached through phone +91 844 844 0112 or via email info@netstager.com. They strive best in meeting the needs of the customer.
Conclusion
Although, there are various options available like Microsoft 360 or Zoho that make Google cloud unique because of its ease of use and familiarity. It provides a unique feature that helps one to sync all the devices, has all the integration that can be accessed, thereof anywhere. If you are a startup and looking for some cloud-base system, then it is recommended to you go for the GSuite.