With the spread of the epidemic "coronavirus", all kinds of companies from the small and medium scale enterprises to multinational corporations have been affected adversely. Given the awful situation of lockdown around the World because of novel coronavirus (COVID-19), Netstager Technologies is steadfast to provide the uninterrupted hold up as the web partners to our clients. 
To keep serving the clients with the same superior quality web services, we, the team of Netstager technologies has taken up some of the concrete preventive and safety measures to ascertain and guarantee the stability of the business: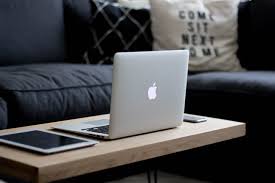 Being equipped with trained and skilled employees, the company can work distantly to maintain the self-isolation rule to avoid the contagious virus. The employees are given a full-bodied course and processes along with secured systems to accomplish the work in an unremitting way. 

Netstager technologies are the web development company equipped with the programmed 24×7 daily back-up systems and security monitoring to ensure the continuous guarding and security of the web presence of the Websites of our clients. 

We have a full-fledged support team that uses in-house ticketing arrangement and have a number of professional members that manage the requirements of the websites and execute the maintenance process of websites every month.  

Being the responsible citizen of the nation, we are taking care of and following all the instructions given by the government to fight the pandemic and providing complete guidelines and best practices to the employees to circumvent the spread of the virus. 

As we are a digital marketing company, we are practised and experienced in communicating with the clients and offer them web services from a distance. With the help of digital World, we can maintain the communication, handle the projects and create excellent web products from a distance. Our team is confident enough in fulfilling the work commitments and delivering the web projects as per the expectation on time to the clients. 
With all the practices mentioned above, we are all set to offer you the quality services with the same dedication. This is the time when the businesses operating by e-commerce websites should review their digital marketing strategies, and plans, and work on the digital groundwork to enhance the online ranking, and highlight as the leading online e-commerce website. At the time of such a crisis, even the consumers are looking to opt for the products that have brand value. By hiring the services of Website Development companies, you can invest for the long-term benefits and nourish the marketing strategy of your business. 
Digital marketing is the marketing that can be computed with the potential and facility of social distancing. Under the supervision of marketers, get a comprehensive look at the digital marketing processes and its return on investment in the long term. Contact us to revisit your corporate website and check if your website is well-established and presented online and its position on social media presence and search engine rankings.