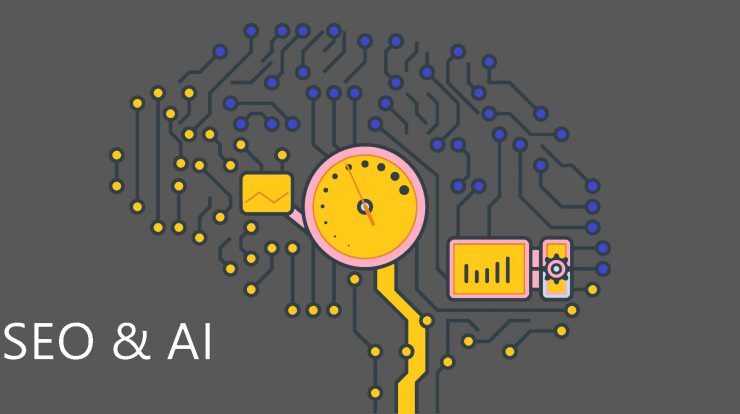 SEO is constantly changing and staying in a higher position can be a challenge. 80% of internet users mostly focus on organic results and ignore paid listings. Out of 80%, at least 28% of them convert into organic conversion.
To rank your Website in the top positions requires attention from the Search Engine matrix which includes website traffic, quality backlinks and social shares
2021 onwards AI may be changing the website ranking in Search Engine Result Pages.
What is Artificial intelligence (AI)?
Artificial intelligence (AI) covers several aspects including Machine learning, Natural language processing, deep learning, computer vision and other newly emerging technologies.
The goal of AI is to perform better than humans and its technology is used to make human effort lesser
In many businesses, AI has proven inefficiency and AI can also be beneficial for SEO.
AI & SEO
Artificial intelligence (AI) alters the way people interact with online content. Unveiled a couple of years ago, the algorithm called RankBrain plays an important role in Google's ranking factors for Search Engine Result Pages (SERP). RankBrain Algorithm's unique ability is to learn the discoveries and ideas that people in retrieving information had.
If you understand AI and its effect on search engines, you can boost your SEO with AI. But it's still not very clear how to optimize SEO for RankBrain.
SEO is not going to be just about the Keywords and it's about Concepts, Context and Customer satisfaction
How AI SEO Improve Website
AI SEO can have an impact on your site, there are a couple of ways that can use AI SEO to track modern SEO tactics. This includes opportunities for better Website Ranking, Content Creation, Content optimization, Voice Search Optimization and User Experience.
Opportunities To Improve Ranking
The critical aspects of SEO are uncovering hidden opportunities to increase your website ranking. With the help of AI SEO is proving to be effective in boosting the Website ranking.
AI is powerful tools which have a great insight into
Keyword Targeting
Link building opportunities
Information you can obtain from AI-powered SEO software is crucial for creating a content strategy that will exponentially boost your website's SEO.
Content Creation with AI
After finalizing with your target keyword, the AI-powered tools navigate the web to find the content created around these keywords and give you an idea of the content gaps to exploit and trending topics based on your target keyword.
Content Optimization
With AI, you can optimise your content to meet Google's E.A.T standards in terms of search quality. Which includes
Know the optimum length of content on your given topic
Use keywords and LSI keywords correctly
Create a topic that answers user questions and rank
Voice Search Optimization
Voice Search Optimization is the fastest growing aspect of SEO. As most voice searches take the form of questions, one of the key ways to optimize Voice Search Optimize to answer people's questions.
AI-powered tools like Frase helps to create VSEO optimized content by showing you the questions searchers are asking. This allows the user to more easily create content around those issues.
User Experience
User experience is critical for every Website and the primary focus of Google is the User.
This means the page experience is a set of signals that measure a user's satisfaction when interacting with a website.
With search engines thinking more like real human users, they may determine if your page will provide users with a positive or negative UX, and this includes
Relevant content
Page Structure
Easy pages navigation
Page loading speed
Mobile-friendly websites
AI-powered SEO tools, like Market Brew, can give recommendations on how to improve your website's UX.
With the help of AI, you can create an SEO strategy that will certainly make you stand out.