To put the impetus on the importance of mobile apps, the first thing that arises in mind is- who does not use mobile phones? With cheaper data rates, today everyone is accessing the internet on mobile phones. Not only the younger generations, but elderly people have also learned the technique of using smartphones and their applications so well. The ease of using the mobile apps on mobile phones at any point of time has given a great potential for the business organizations to reach the prospective customers by establishing their existence on mobile phones with mobile apps. 
Have a look at the importance of mobile applications mentioned beneath and find out the strong reasons for using mobile applications that can bring a favorable change in your revenues and heighten the growth of your business.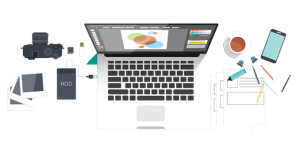 Adds authenticity to your business – Mobile application adds legitimacy and genuineness to your business and helps the customers underline your brand value. With a systematically designed mobile application, the business can catch the attention of the customers easily and make them trust your brand seeing the dedicated and effective mobile app. 

Build customer loyalty- the mobile application allows the customers to view your business and product updates easily and help them in connecting and pooling up services from your company. Customers if they experience a satisfactory deal with you through a mobile app, tend to employ your services only and maintain their loyalty with your company. 

Discernible brand- With a mobile app, your company can make space on anyone's mobile phone. The modern customers like to buy easily accessible items and the mobile app offers them your brand to fulfill their requirements.  

Comprehensive customer base – Most of the mobile applications are accessible on different platforms and thus cover a wide range of prospective customers using various platforms. The mobile app offers a great scope of marketing by targeting a broader group of users. 

Connect with the users anywhere anytime- Mobile is accessible at any point in time and that's what gives mobile apps an ability to connect with the customers. Mobile application development plays a major role as a mobile marketing channel and helps the company promotion without any time-bound.  

Keep updating about the latest news- with the help of mobile app notification; you can update your customer about all the new launches, schemes, discounts, new features, bonus points or any other updates with just a notification.
The above mentioned are some of the important aspects of mobile apps that can help the business grow smoothly. The ease of using the mobile application has boosted Software development India and has offered a bright future to the Mobile Application Developers Kerala along with other states. 
So, if you are a business owner and are planning to take your business to new heights, then opt for the mobile app development now and experience its benefits in your success.