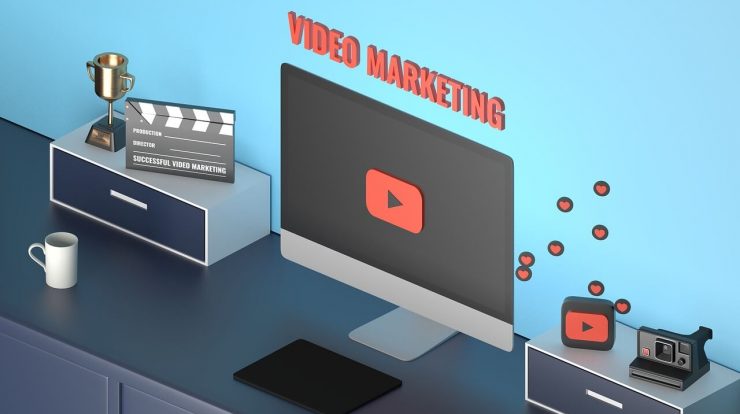 Marketing is the pillar of business where Digital Marketing is an art. We can do digital marketing and traditional marketing. But today digital marketing has marked its relevance in every industry that no business can thrive without it.
What is Video Marketing?
Video marketing is a process of marketing products, brands, and services using video. Video marketing is a strong bridge between companies and clients. 76% business using video marketing because they believe it yields better results. 93% business believing video marketing helps the customer understand the product and service easily. Furthermore, landing pages having videos are capable of increasing conversion rates by over 80%. More than 50% of consumers like to see videos from brands more than any other type of content. Video has revolutionized how the business connects with its prospects.
Video marketing contains many types of content:
Product Demo: This content showcase how your product works and its features.
Testimonial Videos: This content is about product reviews from actual customers.
Live Videos: Live streaming events, interviews, and presentations.
Tutorials: This type of content shares information about some valuable things.
Good and authentic content can serve to increase our reachability. If your content is appealing then users get easily attracted to your video. People don't tend to spend more than a few seconds watching videos so always make sure your content is short and concise using good and attractive descriptions and thumbnails. Furthermore, use good resources for our video like the best software, the quality equipment, etc. Then only we can get sound and most excellent videos. Publishing your video is yet another important undertaking. Publish videos on different platforms like websites, YouTube, Facebook, Instagram, Vimeo, etc.
How to create a good video:
Set the goal: First up on we should set the purpose for our video.
Plan your content: Content is the king. So plan good and engaging content for videos.
Analysis of our audience: Analyze our target audience. Their age, interest, etc.
Budget: Set the budget for your video. It is a very important part.
Video type: Decide your video type.
Today Video has unquestionably dominated social. If your marketing plan does not include creating video, you're likely falling behind. Video can be a versatile tool for business throughout the entire buyer's journey, and it can do much more than increase engagement. In short, video is incredibly useful, not just to heighten brand awareness.
Yes, digital marketing contains many branches SEO, Social media marketing etc. Similarly, Video marketing is very important.
Authored by,
Anu Babu
SEO Executive
Netstager Technologies