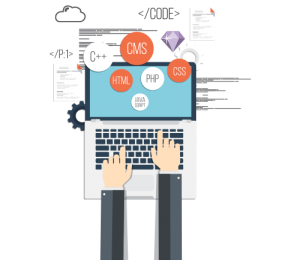 If you are looking for hiring a Web Development in Kerala to produce web products for your organization, then you must ensure that you are picking the right company as the website, Mobile App and other web services are pillars of your digital marketing strategy and carry a lot of significance in turning up or down your business. An experienced and well-equipped company can deliver the most efficient web products that can yield the desired results and boost your company's performance. Therefore, you need to look at some specific areas of Web Development Company to check their ability to deliver quality web products. The areas to be checked are-Mobile App Developers
Platforms
Always find out for what all platforms, the web development company can work and provide web products for. Suppose if you are searching for mobile applications for iPhones, then you must check if the Mobile App Developers Kerala has worked for this platform earlier. Always prefer the company that can provide services on various platforms such as Android, iOS, windows, HTML, etc. Having web products that can work for numerous platforms saves your money and is a beneficial deal. Get these web products done by experts to ensure the reliability, usability, and efficiency of these products to bring fruitful results for your business.
Responsive Design
Ensure that the website or other web products you are outsourcing web development services are fully responsive and can be accessed on all mobile phones and systems. Always check that the professionals who are working on creating your company's website have directed the website on iPhone application development to confirm its responsiveness. It is crucial to have a responsive design for a website as today almost everyone uses their smartphones, notes, and tabs to access websites and to go for online shopping.
Portfolio and Experience
The experienced and reputed company will have their previous successful projects to present in their portfolio. While opting for the Web Design Company Calicut, always ask them the important questions, such as previous projects, experience in the digital marketing industry, platforms they are working on, etc. With their portfolio of previous projects, you can have an overall idea about their creative approach, ideas, designing, tools, and methodology of working.
Budget
Different types of businesses from smaller scales to larger ones allocate different budgets for their marketing area. A web development company should be able to cater to different requirements of its clients within different budgets to suit everyone's budget.
SEO proficiency
SEO is a major tool of the digital marketing industry that one cannot ignore its role and significance in online marketing. It is the SEO that can bring your Website and products in the top search results and maximize your online presence and boost your sales. Opt for the Web development company that offers superlative SEO services with advanced SEO tools.
These are the major qualifications that a Web development company in Kerala must possess to deliver high-quality web products for your business and capitulates superior results.
Get a terrific deal by contacting the team at +91 844 844 0112.